Effective the evening of Sunday, March 22nd, all nonessential businesses in New York need to close and residents should stay home in efforts to curb the spread of COVID-19 (see details on the New York State on PAUSE Executive Order). It has been a week since my organization implemented a work-from-home policy, and many other companies* are doing the same to promote social distancing and reduce the burden on our health care system. I don't know about you, but I am already getting some cabin fever, so I have some self-care tips to help you pass the time over the next few weeks.
Exercise for at least 30 minutes a day.
With most of us staying inside, it will make it even easier to be sedentary. I struggle with making sure I get up every 30 minutes or so to walk around and drink water when I was working in an office, so I have to be even more diligent now that I am at home. There are many mobile apps and plug-ins for your computer that remind you to fix your posture, take a break from your computer screen, and drink water, among other examples.
Since gyms are considered nonessential businesses and even some apartment complexes have closed their communal gyms, there are plenty of free online workout videos to check out (my fave yoga ones are from Blogilates and Yoga with Adriene). If online videos aren't your thing, you can also exercise outside, as long as you practice social distancing from others!
Nurture your green thumb and practice gardening.
There is no such thing as not having enough space to grow your own food or plants! You can grow some of your favorite herbs, or try container gardening and sprout some microgreens and other veggies. If you have a yard or balcony, this indoor period is perfect to get them ready to plant outside in a few weeks.
Break out the cookbooks and try some new recipes.
Are you the type of person who collects cookbooks but never looks at them for inspiration? I am definitely one of those people, but I am taking this time at home to continue playing around in the kitchen and seeing what new things I can make with whatever I have in my pantry and fridge.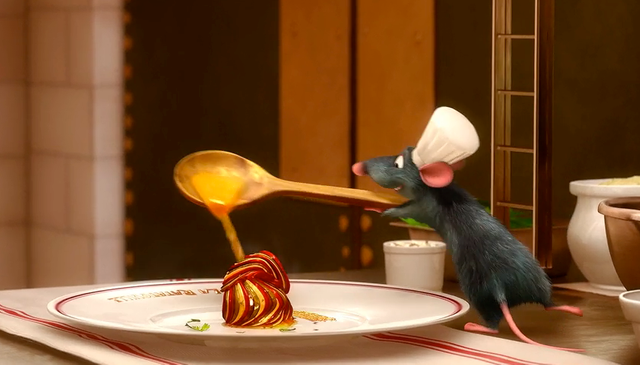 If you can't cook, no judgment here! Most restaurants are still open for delivery and takeout, and your patronage can help keep some of these mom and pop shops in business. Here are some more resources on how to support local businesses during the outbreak.
Do some spring cleaning.
If you are stuck at home, you might as well get be productive and do some spring cleaning. I like to work in a tidy environment (contrary to how my desk at work looks like), so I found it immensely gratifying to deep clean my kitchen this past weekend and have the bathroom cleaned too!
Catch up on reading.
Time can move incredibly slowly if you have nothing to do, but getting into a good book can really make the time pass!
Stay in touch with your friends and loved ones.
Humans are social by nature, and being isolated at home with minimal interaction can be really challenging for some. Make sure you stay in touch with your friends and family, whether it is by text, call, or video chat. I had a video call with some of my friends on Thursday for lunch and while it isn't the same as seeing them in person, it was nice to hear from them!
Remember that the rules put in place to stay at home unless you need to go out for essentials are for public health measures to protect you and the ones around you. The next few weeks will be tough, but we will all get through this. Do your best to stay positive, work on some of the things you always thought you never had time for, and the time will fly by!
*Note: I am aware that I am one of the fortunate individuals who has the privilege to work from home, as the US is one of the countries that does not guarantee paid sick leave, and many people are unable to afford taking time off.